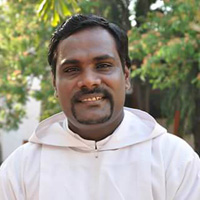 Rev.Fr. GEORGE BERNARDSHAW
Jesus said, "Come to me, all of you who are weary and burdened, and I will give you rest."(Matthew 11:28) Even today our loving Lord Jesus delivers us from all the burdens such as burden of sins, agony in the body, spiritual and psychological burdens. The almighty ever living lord and the savior of all humanity is none other than Jesus Christ. He liberates us from all bondages and sanctifies the sins of all humanity. The Gloria Gospel Ministries invite you all to accept Jesus Christ as your savior in order to be saved.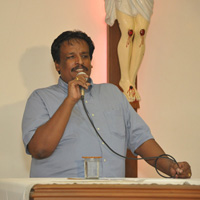 Newton
Glory to God in the highest "Go ye into all the world, and preach the Gospel to every creature."(Mark 6:15) The chosen vessel had forgotten the righteous responsibilities of the preaching gospel to the poor, to preach deliverance to the captives, to preach sinners to receive forgiveness, to preach the acceptable year of the Lord. The chosen vessel is the one who accepts the Lord. The Gloria Gospel Ministries are not to disclose the works of human.